CREATIVE PORTFOLIO - WATTPAD
The following are examples of the broad range of the projects that I worked on with the creative team and wrote copy for while employed as a Copywriter at Wattpad.
BRAND GUIDELINE
In my role as Wattpad's first copywriter, I collaborated with our lead designer to create the company's first set of Brand Guidelines. Our goal was to communicate all the rules around our brand and style in simple, easy to read document. The bound hardcopies of the final guidelines were mandatory reading for all staff. ONBOARDING WEBSITE - WATTPAD FOR WRITERS MICROSITE
One of the biggest challenges I faced at Wattpad was in explaining how Wattpad worked, and why people should care about it. Within this challenge, it was fairly easy to orient new users to the reading side of Wattpad. It was far more challenging to get new users started on writing their first story, or explaining how to flesh out their stories with tags and multimedia so that they could attract more readers.
The solution we came up with for creating more writers was the Wattpad for Writers microsite to attract new writers to Wattpad and encourage existing Wattpadders to try their hand at writing. Working with with our lead designer and marketing manager, I created an information flow to guide users through the various chapters of their writing journey on Wattpad. I strategically tailored the site's copy for SEO terms like "how to write" and "writing tips" to attract new writers.
Taken together, the three pages guide writers through getting started on Wattpad, give them tips on attracting a larger audience, and show the benefits of joining the Wattpad Stars program.

VIEW THE SITE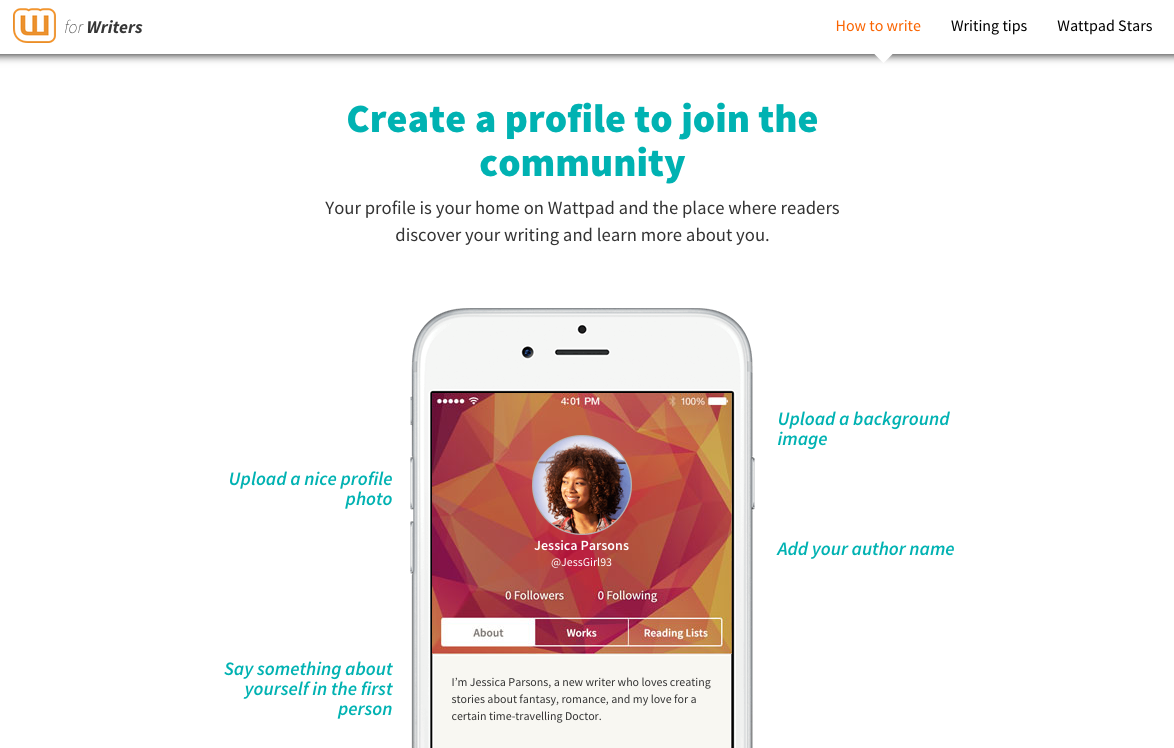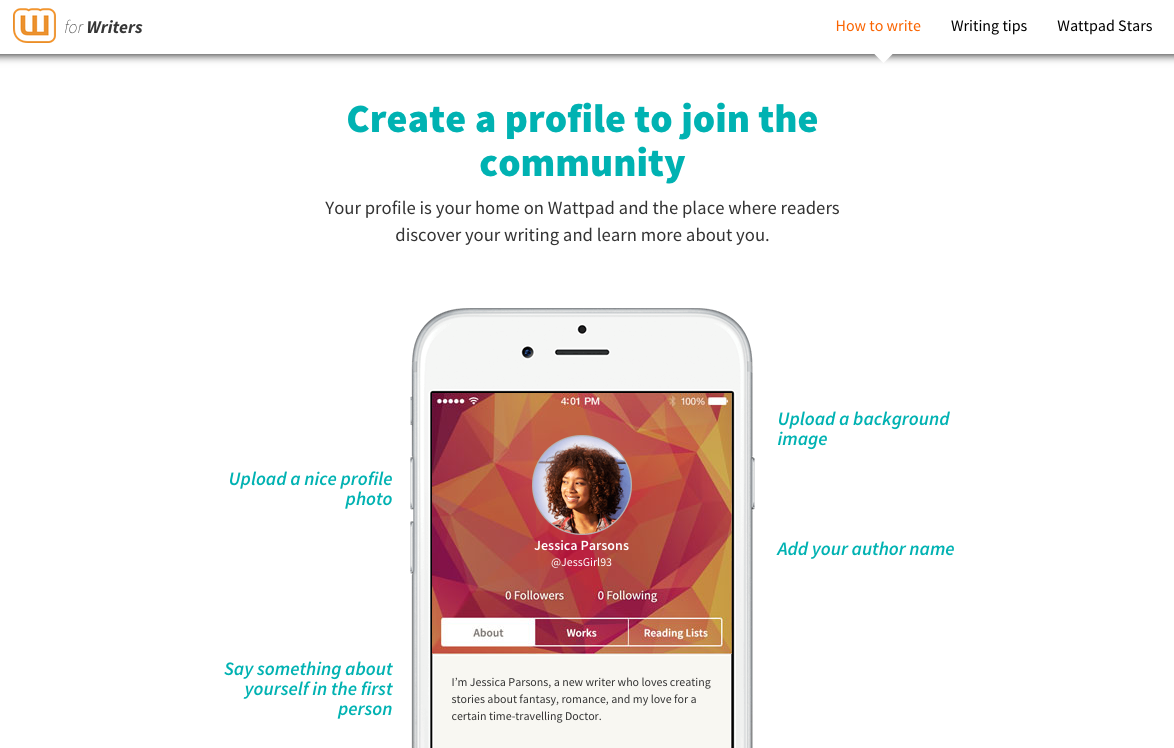 A/B COPY TESTING - WATTPAD HOMEPAGE
I regularly supported the Wattpad product team's A/B testing efforts by creating multiple versions of copy for the Wattpad app or for conversion experiences, like the sign up on the Wattpad homepage. For the homepage in particular, we experimented with different designs that were either static or cycled through different stories or genres.
Our testing showed the cycling genres to be the most engaging design by far, and when we added three key value propositions to the page (Read from anywhere, Be part of the story, Try your hand at writing), we saw a noticeable increase in sign-ups.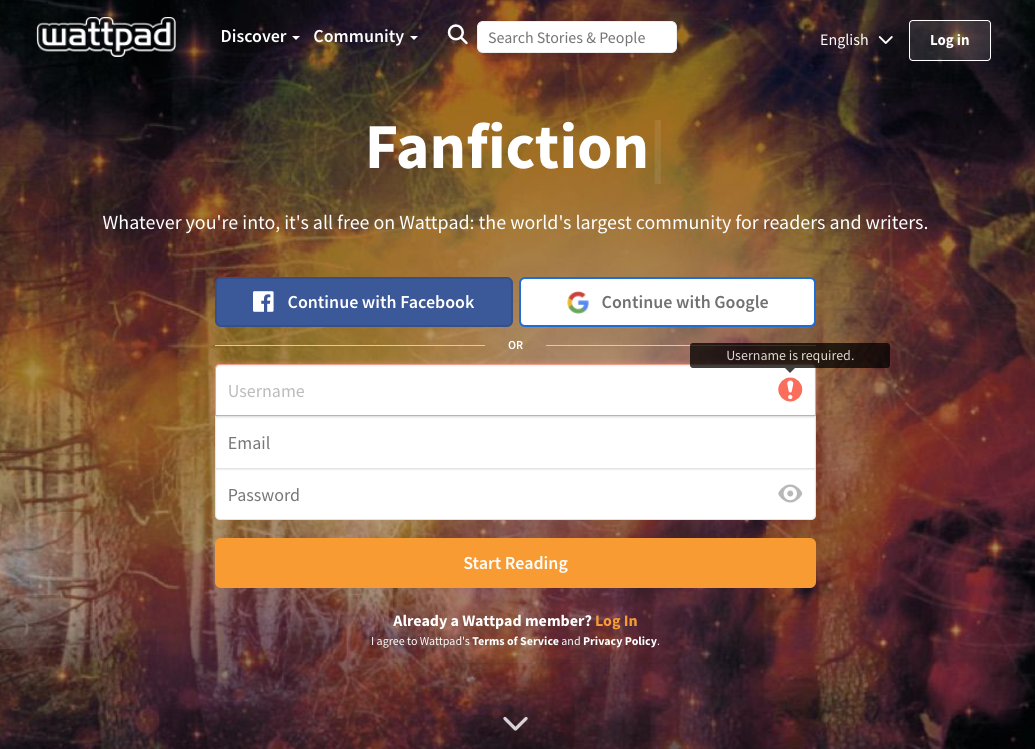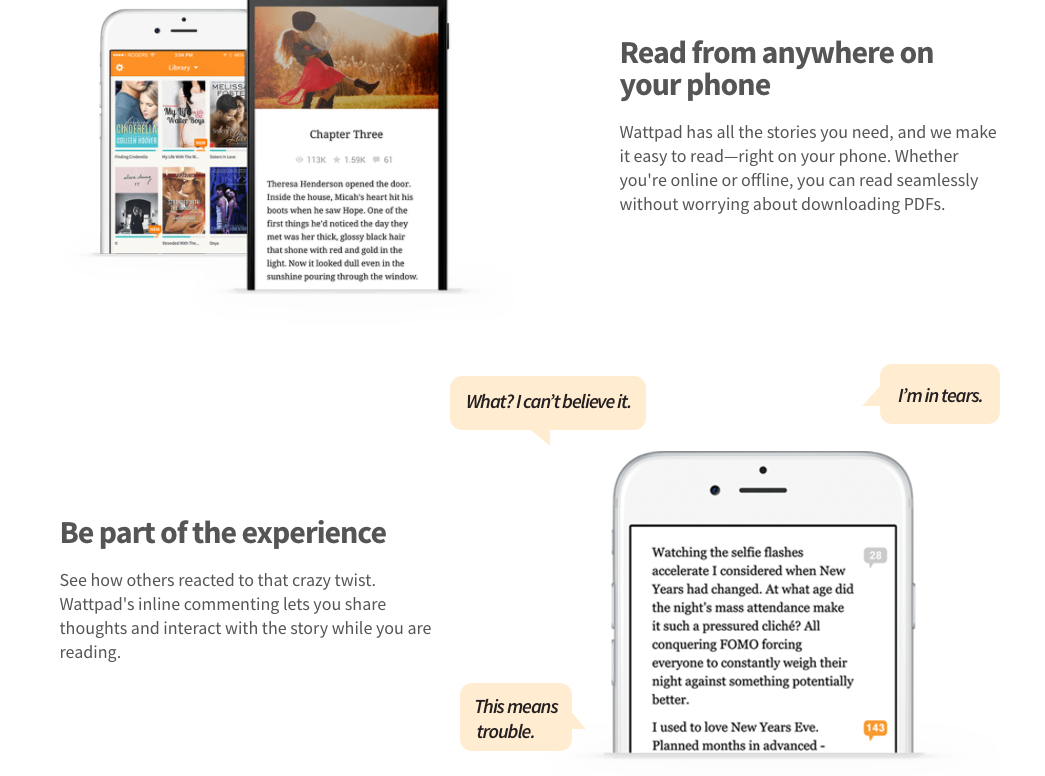 LAUNCH WEBSITE - AFTER DARK
Wattpad capitalized on Valentine's Day and the release of the 50 Shades film by releasing a standalone app, After Dark, dedicated entirely to adult women. I collaborated with our romance content experts to create copy for the app's launch site that explained how After Dark differed from the Wattpad app while incorporating SEO-based keywords for the target audience.
ACTIVATION EMAILS
To keep Wattpad users engaged, or to reactivate particular demographic groups, I worked closely with our marketing specialists to experiment with targeted activation emails. Some were sent as welcome emails for new sign-ups, and others were sent monthly as a kind of Wattpad newsletter.
WRITER, PRODUCER - THAT WATTPAD MOMENT (VIDEO)
When Wattpad needed a new promotional video created, I combined my writing expertise with my photography/videography background to create the concept and original script and storyboards for the video. I then sought out video vendors that could meet our slim budget and managed the vetting process for the head of marketing. I then switched to the role of producer, securing filming locations, scouting talent from the Wattpad office, consulting on music and graphics choices, and assisting on set. I feel like this project was the best example of my tendency to wear many hats.
POSTCARD / LEAVE-BEHIND & LANDING SITE - COMIC-CON CAMPAIGN
To break into the more mainstream fanfiction community, Wattpad wanted to make a big splash at San Diego Comic-Con 2015. I drew on the expertise of our fanfiction content expert to use in-group language and inside jokes from fandoms like Sherlock and Supernatural to legitimize Wattpad in the eyes of fans. I also made sure this legitimizing language was prominent on our campaign landing site.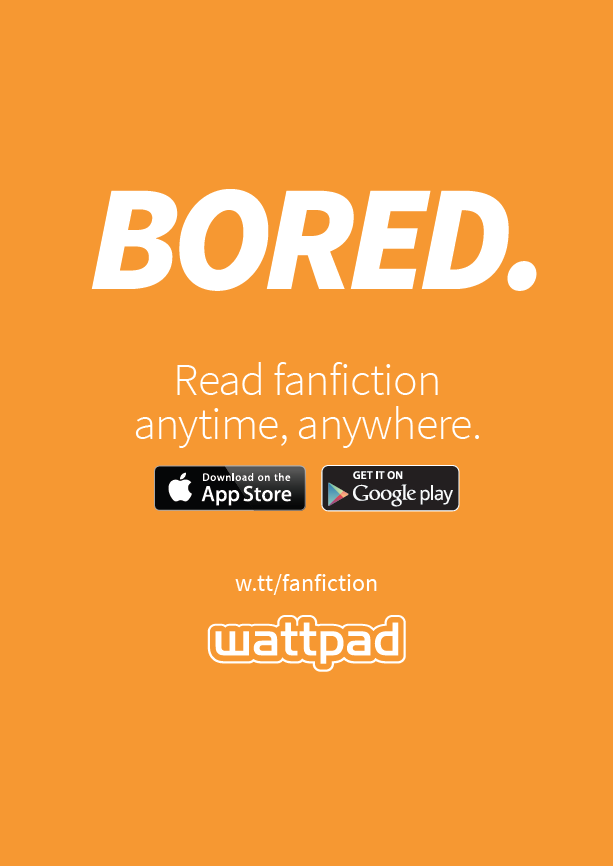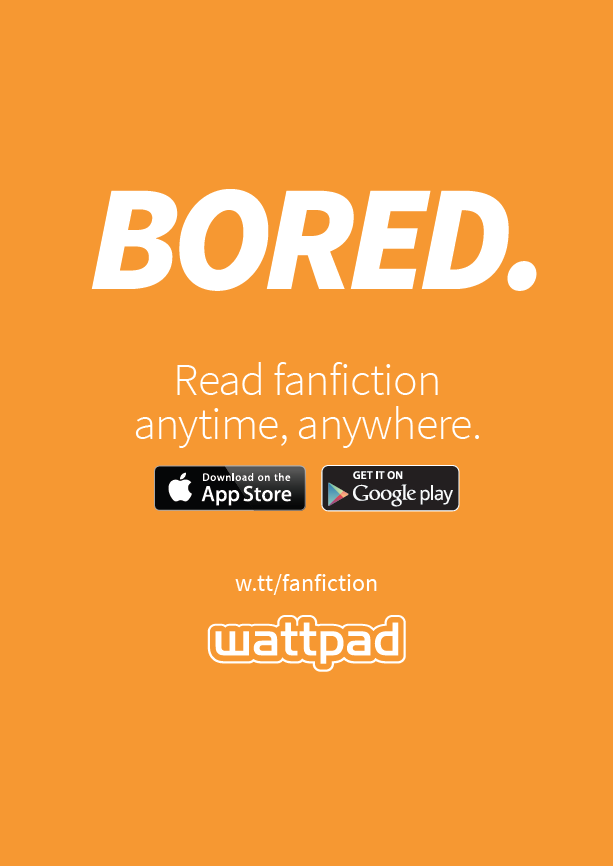 BUSINESS DEVELOPMENT SITE - WATTPAD BRAND STORIES
The Wattpad for Business site was created to highlight the native advertising work happening on the Wattpad platform. I worked with our BD team to create copy to showcase our Brand Stories product, as well as copy for three case studies profiling brands that had been successful on Wattpad.